It's no secret that my favorite vintage accessory is and has been for a while vintage brooches. Long before I even knew there was such a thing as dressing vintage, I was buying any sparkly thing I could pin on that caught my eye at local antique malls. I have
previously
posted a little about my loving a good, kitschy, vintage brooch, and today I'd like to list some dream-come-true brooches I would buy if I could. I'm really cheap, and we have a tight budget right now, so it has to be a great deal or something I can't possibly live without in order for me to buy it otherwise. But that doesn't mean I can't dream, or that you can't live the dream.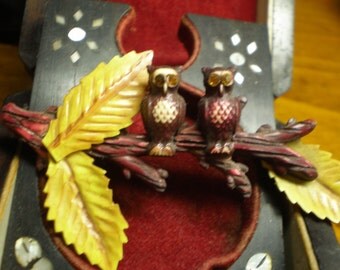 What says fall more than this 1930s brooch? Two cutely ugly owls on a tree branch. I only wish I could justify spending that much on a brooch. You can find this adorable owl brooch
here
on Etsy.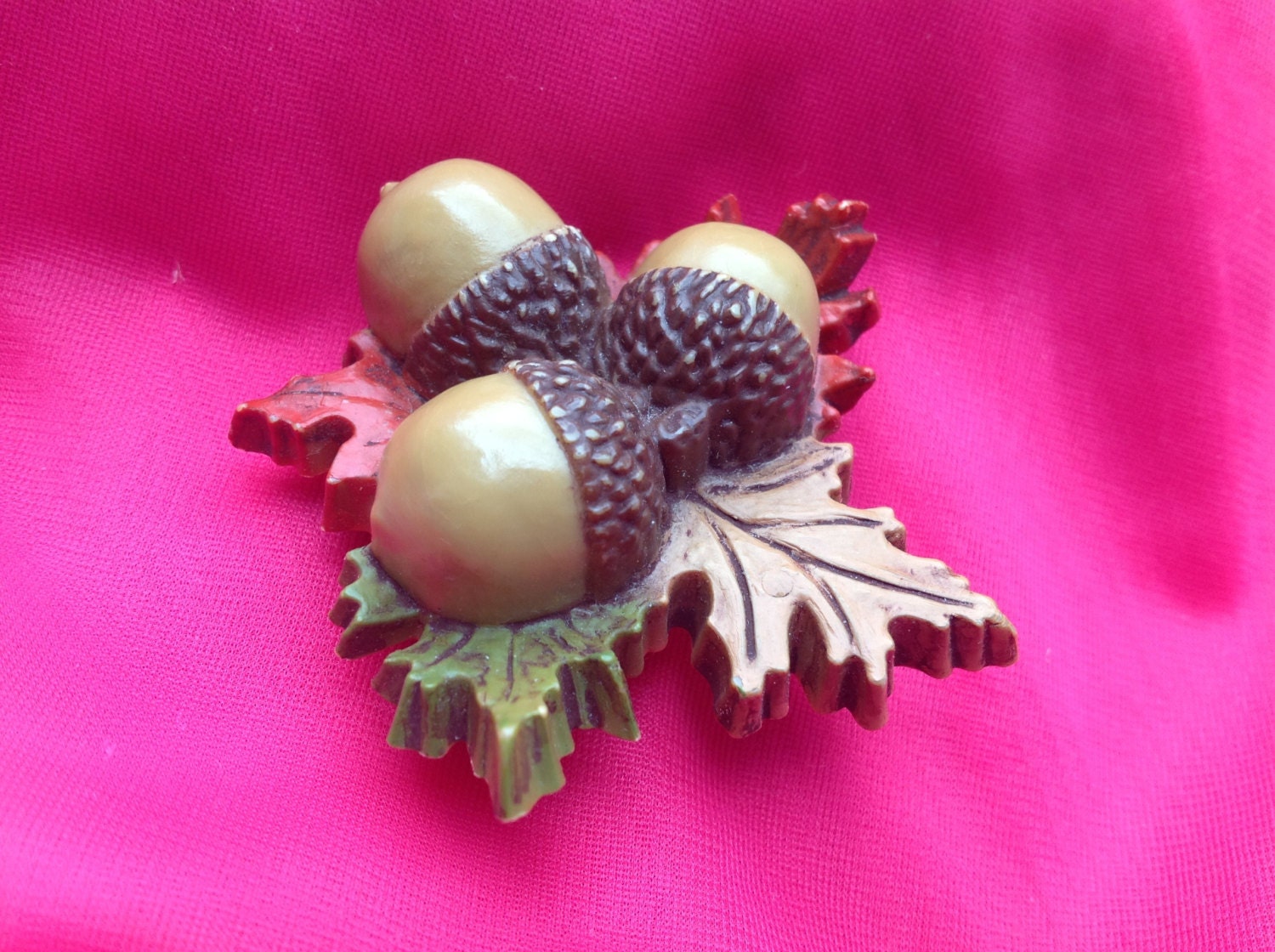 Here's another, and nothing says fall more than this acorn brooch, complete with fall hued leaves. Available from
this
Etsy seller.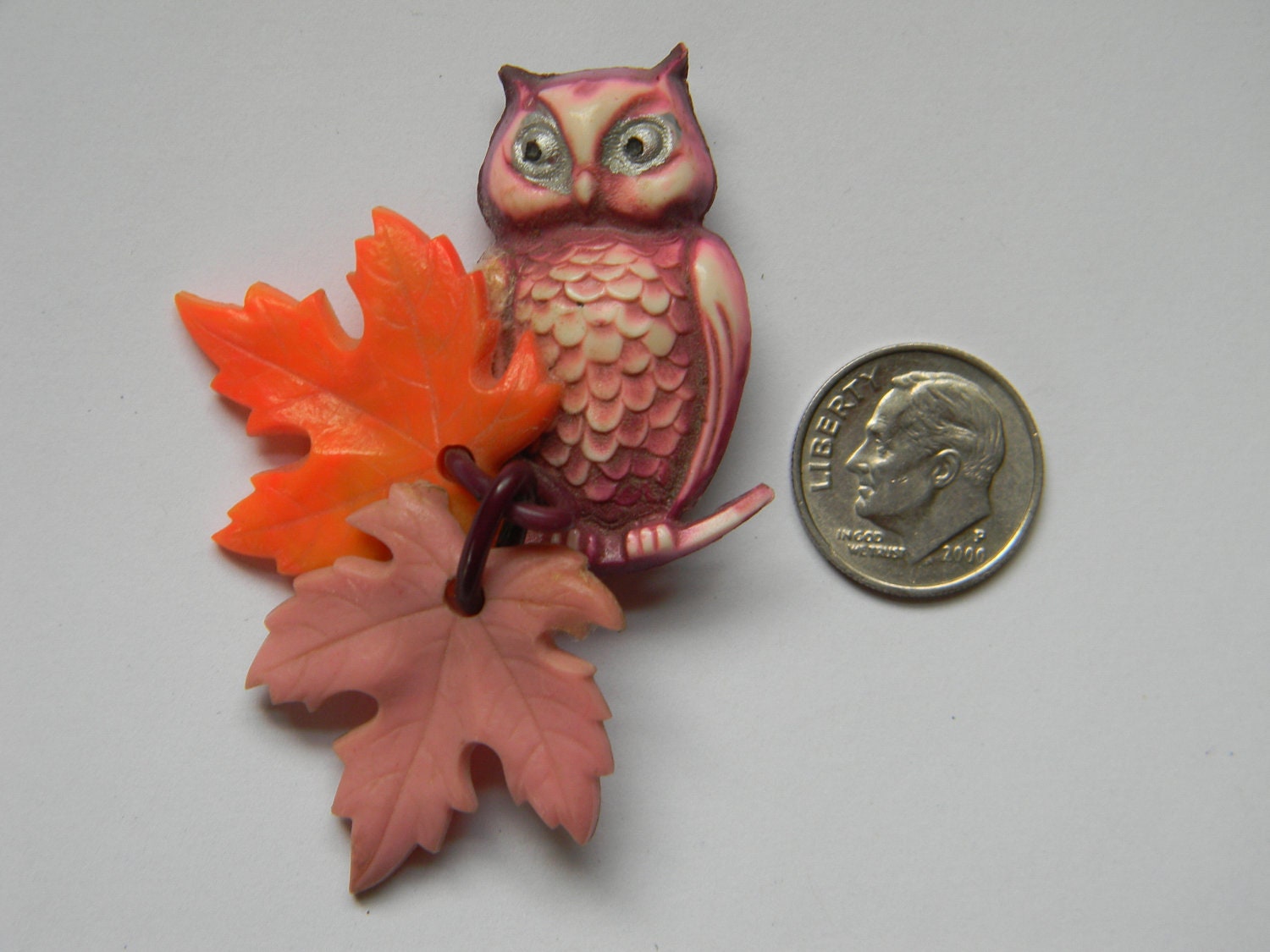 And now a 40s brooch to combine the two, and this one is a little cheaper. Check this one out
here
.
I love that this next one from the 1940s incorporates blue and pink into fall leaves. Get it
here
.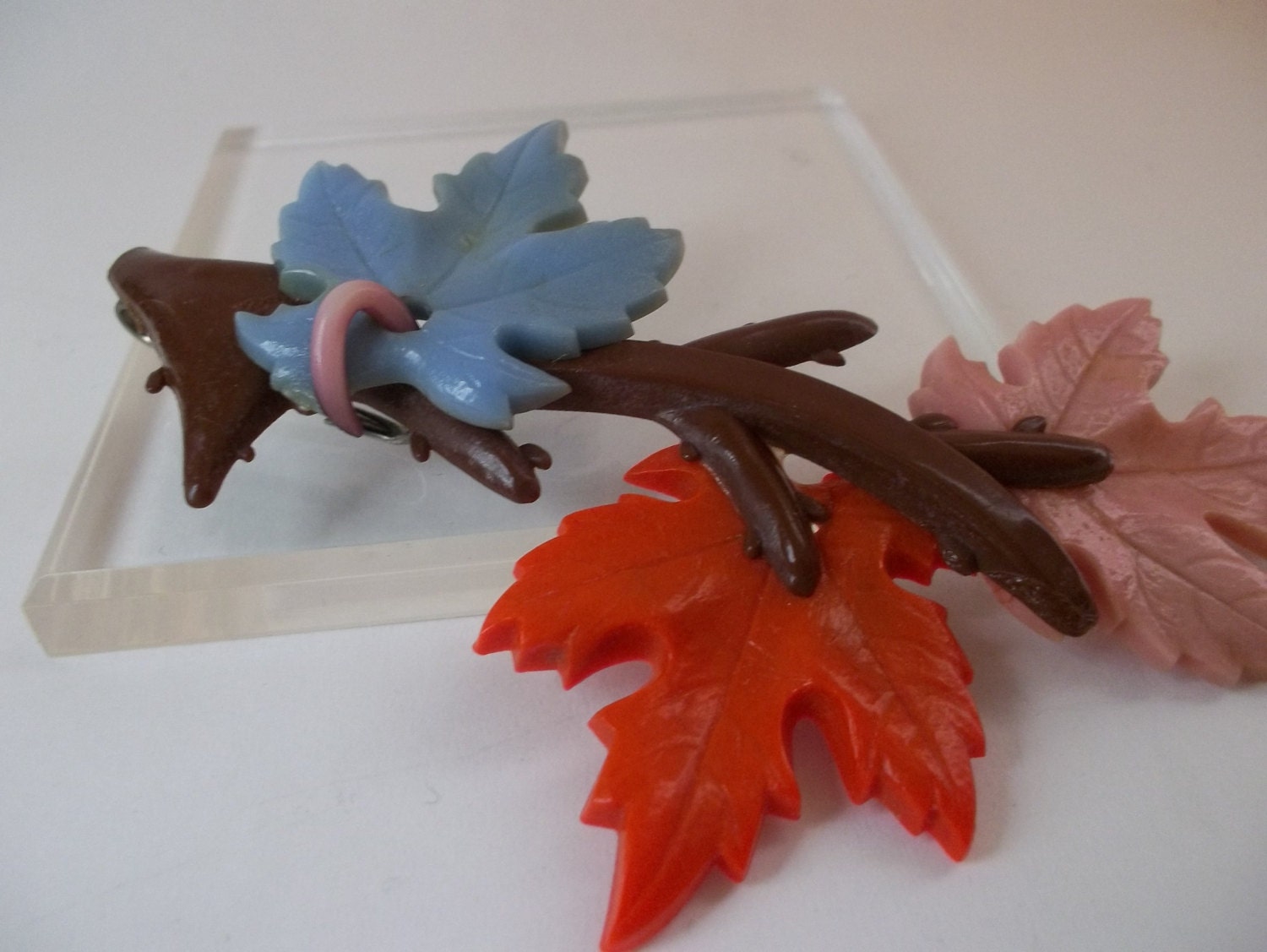 And what says vintage like
cherries! This gorgeous pin (picture below) from the 1950s has cherries and leaves in fall hues. Oh, be still my heart! Make it yours,
here
, and I'll live vicariously through you.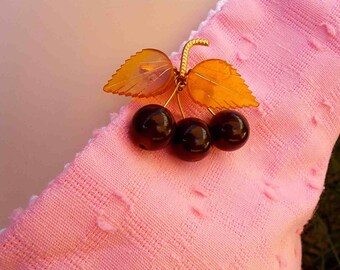 Another 40s/50s brooch with dangling leaf and vivid fall colors could take your neutral outfit and make it scream fall. You'll find it
here
on Etsy.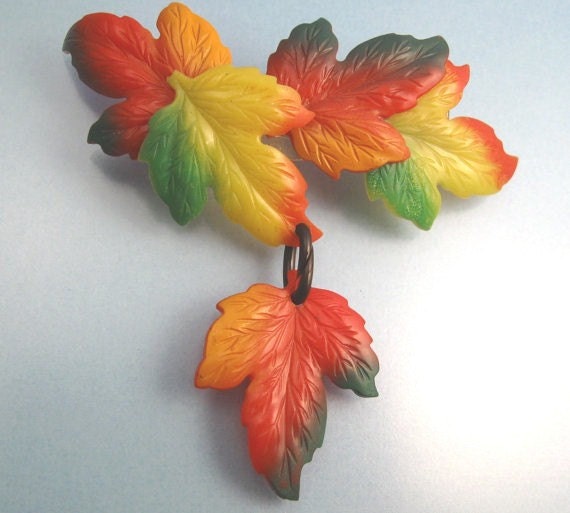 So, this fall why not add a little color and seasonal flare to your vintage outfit, just like the glam ladies of the past used to do by adding a cute and kitschy brooch. They look great on sweaters, cardigans, button-up blouses, and dresses.
Hey, and let me know if you get any of these. I would love to see how you style them.
What's your favorite vintage accessory?