Inspired by a recent post at Va Voom Vintage by Brittney, about beautiful vintage lucite jewelry and why she loves it, made me want to share the lucite love. too.
I don't have a lot of jewelry of any kind. I've never been big on jewelry, but I do like a few distinct pieces and how they can pull an outfit together or give a theme to an ensemble. So, given my penchant for kitschy and quirky brooches, it can't be too big a surprise that I prefer unique earrings, and vintage lucite ones are my favorites.
It may seem odd though to anyone who knows me, or if you could look very closely at my ear lobes. You see, I don't have my ears pierced. I know I may be one of the only people in the world without pierced ears, but it's not based on religious conviction or distaste for earrings, but rather that I don't have a penchant for putting unnecessary holes in my body or causing unneeded pain. I'm not at all afraid of needles and I've been told by that I have a high tolerance for pain (by an Ob/Gyn during labor no less), but I just don't like the thought of it. It may sound silly, but it's no different to me, than for someone to say they prefer meatloaf to pot roast. But, I love, love, love, certain kinds of clip on earrings, although I don't wear them every day, I like to have them for special occasions and some are just plain pretty to look at.
Just look at these beautiful lucite earrings with violets, roses, and even poinsettias. in them. A vintage dream! They can be found
here
,
here
, and
here
on etsy.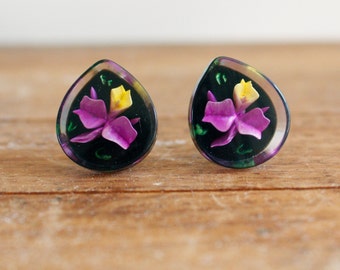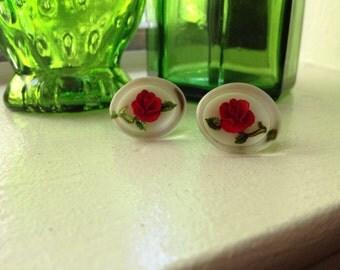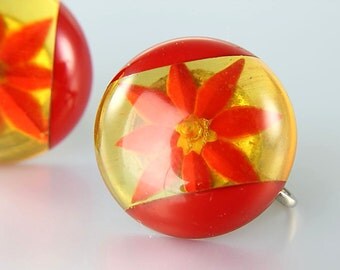 I think one of my favorite things about vintage lucite is that there are sometimes unusual things stuck in them. I have a pair with actual tiny seahorses in them. I think I really need to get one of these pairs to go with them, don't you think? And how fun would any of these be for next summer at the beach? You can find these here , here, here, and here on etsy.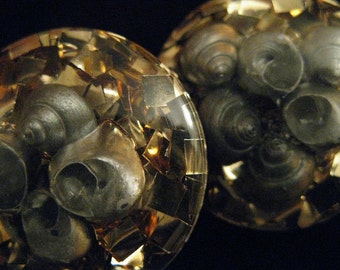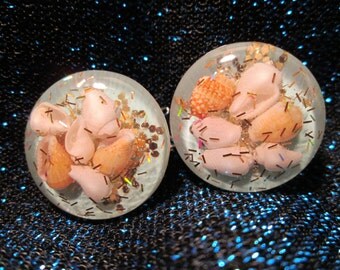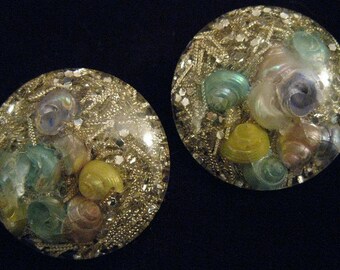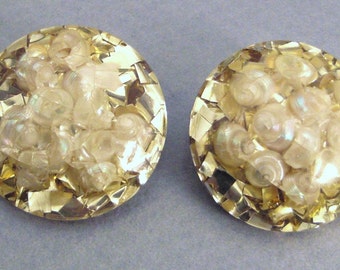 These next pairs are called confetti lucite. I have one pair of confetti earrings with silver confetti in them, but I would love to have a pair in every color. Maybe it's just the little girl in me, but I love the sparkle and the fun of wearing them. They come in literally every color for every outfit! You can find the following brooches,
here
,
here
,
here
,
here
, and
here
on etsy.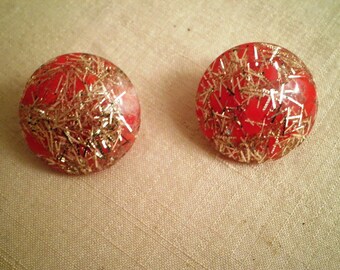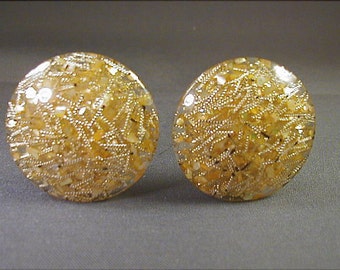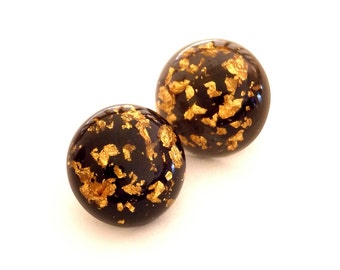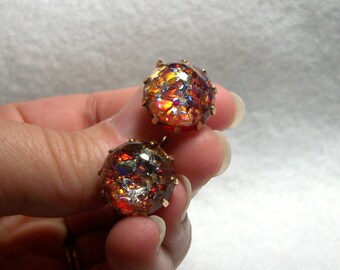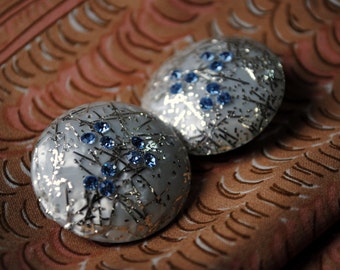 The best part about vintage lucite earrings is that because it's plastic, they can come in any color, shape, or size imaginable. Just look at all the loveliness below. *sigh* If only I had the money for them all. These can all be found
here
,
here
,
here
,
here
,
here
, and
here
on etsy.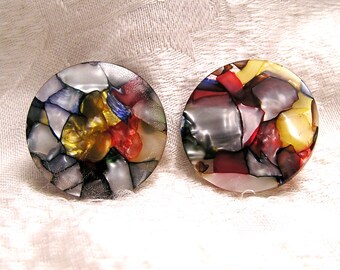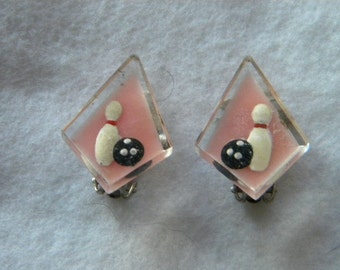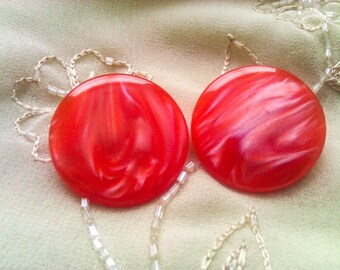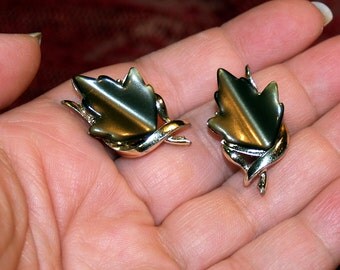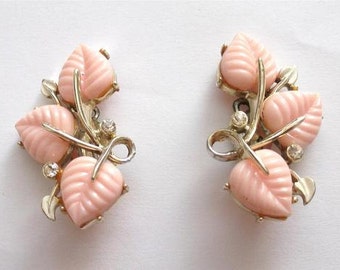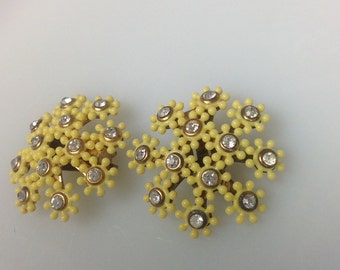 I hope you've enjoyed seeing these lucite beauties as much as I enjoyed looking them up on etsy. I wish I could buy every one of them, and maybe one day I will own them or something like them. Until them it's been fun to simply window shop on etsy.
Do you favor vintage lucite or something a bit pricier for your vintage outfits?